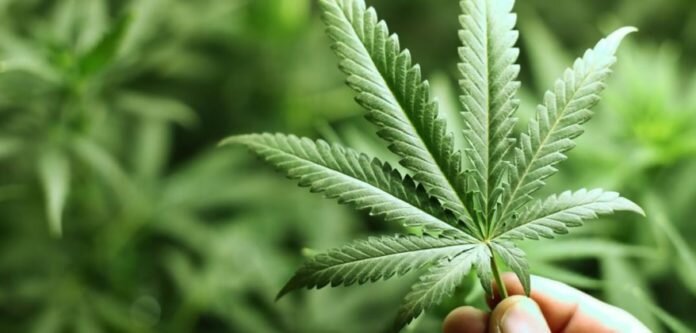 Hemp oil extracts containing CBDs (cannibidiols) are such a threat to the pharmaceutical industry that the FDA is now invoking totally insane justifications for outlawing them.
CBDs are non-psychoactive compounds found naturally in hemp plants. They work so well as powerful natural medicine that people everywhere are realizing CBDs work better than pharmaceuticals for treating epilepsy, seizures, neurological disorders and other serious health conditions (including HIV infections).
So the FDA has just launched a massive regulatory assault against CBDs by invoking the most insane logic you've ever heard. Here's how it goes:
1) CBDs work so well that drug companies are now investigating them to be approved by the FDA as medicines.
2) Because CBDs are being investigated by drug companies, the FDA has granted CBDs status as being "investigated as a new drug." In the FDA's own language from their website, "FDA considers a substance to be 'authorized for investigation as a new drug' if it is the subject of an Investigational New Drug application (IND) that has gone into effect."
3) Because CBDs work so well and have been authorized for drug investigations, the FDA is now attempting to regulate them out of existence as dietary supplements. Per the FDA's own website: "FDA has concluded that cannabidiol products are excluded from the dietary supplement definition under section 201(ff)(3)(B)(ii) of the FD&C Act. Under that provision, if a substance (such as cannabidiol) has been authorized for investigation as a new drug for which substantial clinical investigations have been instituted and for which the existence of such investigations has been made public, then products containing that substance are outside the definition of a dietary supplement."
4) Now the FDA has begun sending warning letters to CBD makers, claiming they are in violation of FDA regulations because they are selling "adulterated products." Adulterated with what, exactly? CBDs, of course! "The debate over hemp CBD's legal status continues after FDA sent eight warning letters to manufacturers of CBD dietary supplement and food products earlier this month," reports Nutritional Outlook. "The warning letters cite impermissible health claims used to market the products, as well as CBD's invalid status as a dietary ingredient due to its presence in two drug applications currently under consideration."
The FDA just criminalized one of the most miraculous healing medicines in the world by handing it over to Big Pharma
In other words, the FDA just handed Big Pharma an absolute monopoly over CBDs (hemp oil extract) by ridiculously claiming such natural products are "adulterated" with molecules (CBDs) that the FDA says might one day become a drug.
"Drugs," according to the FDA, are substances that are proven to treat, prevent or cure a disease, and thus the FDA's own logic admits that CBDs must be able to treat, prevent or cure diseases, otherwise they would be useless as "drugs".
But when a dietary supplement company makes the same claim, they are hit with aggressive warning letters from the FDA, threatening to shut them down, confiscate their products and seek criminal prosecution of the company executives.
This is how the FDA can instantly criminalize any vitamin or plant extract
Do you see how this twisted, corrupt regulatory tactic can allow the FDA to instantly criminalize any dietary supplement, vitamin, herb or plant extract?
Vitamin D, for example, could be outlawed by the FDA announcing that it has granted "Investigational New Drug application (IND)" status to any drug company studying vitamin D.
Using this same corrupt, mafia-style tactic, the FDA could essentially "outlaw" resveratrol or even vitamin C, denying Americans the right to access safe, affordable, natural substances that are routinely found in nature.
Source: www.theeventchronicle.com