There are decriminalization efforts in Oregon, Colorado and California.
NETHERLANDS – OCTOBER 08: Mushrooms sit ready to be harvested at the Procare mushroom plantation in Hazerwoude-Dorp, The Netherlands, on Monday, Oct. 8, 2007. Under Dutch law, fresh psilocybin mushrooms are considered food. Cultivation and sale of the fungi are therefore legal and controlled by the food authorities. In a move to tighten regulations against its infamous drugs, Amsterdam city council on Sept. 26 proposed instituting a three-day waiting period to purchase them. (Photo by Roger Cremers/Bloomberg via Getty Images)
Now that states have proven that issues like cannabis legalization can be successful at the ballot box, activists are establishing a new front for legalization: magic mushrooms.
In Colorado, that form of activism comes from a group called led by Kevin Matthews, the organizer of a new ballot initiative. Matthews' initiative aims to take the question of decriminalization to the voters this fall and, if he's successful, the city and county of Denver would allow residents to carry up to 2 ounces of dried mushrooms and grow up to 2 lbs at home.
Matthews submitted the final language of the initiative to the Denver City Council this month and expects to begin gathering signatures soon in order to make the November 2018 mid-term ballot.
Under the new regulations, psilocybin mushrooms would be placed among the lowest law enforcement priorities and would not carry felony charges or the threat of imprisonment. The most an individual could get for being caught with psychedelic mushrooms would be a $99 fine, which could increase by $100 for every subsequent offense up to $999.
The process of crafting the initiative has been a careful one, says Matthews. Denver for Psilocybin wanted to take into consideration what the city's residents think the regulations ought to look like. They put out a survey asking whether Denverites prefer decriminalization or a more regulated medicinal structure. The response was overwhelmingly in favor of decriminalization, with 80 percent of those surveyed approving of lighter sentences.
So why legalize psilocybin? Is this just the next logical step after cannabis? The answer for Matthews and other activists is in the science. Since the early 2000s, there's been a growing body of research into the promise of psilocybin—the psychoactive component of psychedelic mushrooms—as a treatment for a number of mental health conditions from severe depression to cigarette addiction. People consistently report in these rigorous trials—largely pioneered by Johns Hopkins University—as being more open, compassionate, and at peace following mushroom trips that are supervised by a trained psychotherapist. Investigators have yet to find any substantial health risks to consuming psilocybin either.
Advocates see psychedelics as the next logical step following cannabis legalization as both substances were banned as a result of stigma and prejudice against people who were using them rather than expert opinion on their therapeutic potential. Still, it's no easy leap to go from legalizing one banned substance to another.
"It's going to be a challenge," says Matthews, "there are definitely people who are adamantly opposed to it and that's to be expected."
That's why he believes the most important part of the initiative is the educational campaign supported by the clinical research. Because psilocybin is still so mysterious to the general public, Matthews believes that even seeing it on the ballot would be a major step forward.
"To me, that would be a success because it allows us to start the conversation," he says. "Once people see the actual research and they see the universities attached to this research it tends to open the doorway for conversation."
To date, Denver for Psilocybin hasn't had any direct opposition from city officials. Denver Mayor Michael Hancock's office said they hadn't heard of the initiative before they were contacted by Herb and did not want to comment until it's officially on the ballot.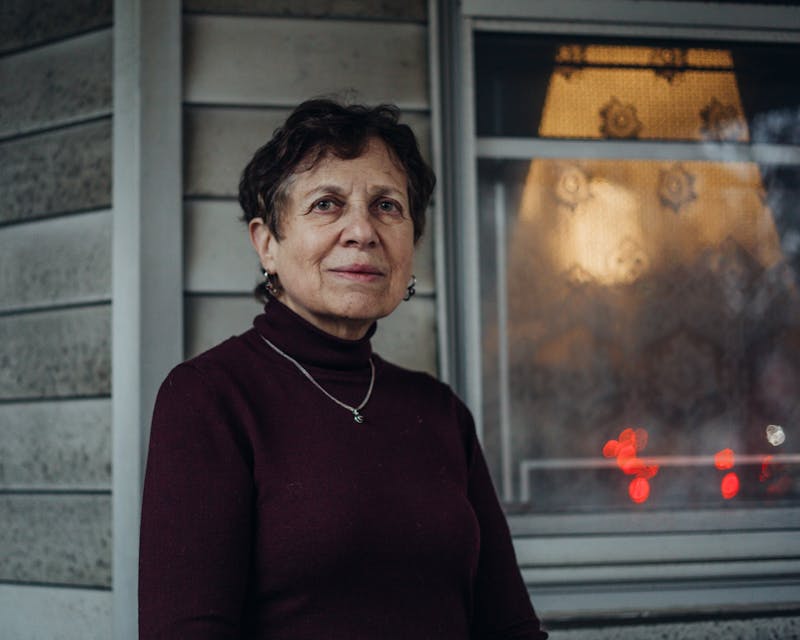 On a federal level, with a Justice Department that's kept the cannabis community on edge, Matthews says, "I imagine they probably wouldn't like it very much," but added that, "If there's anywhere in the country that it can happen, it can be here in Denver."
Denver led the way on the decriminalization of cannabis in 1975. The only state to beat them by a few years was Oregon, which became the first state to decriminalize cannabis in 1973. And it looks like on the psilocybin frontier, Oregon might just be a trailblazer again.
While Oregon's current psilocybin initiative is being prepared for the 2020 election cycle—two years after Denver's initiative—the proposal would do a whole lot more than decriminalize possession. It would—for the first time—legalize a psychedelic in the U.S. and an entire infrastructure of clinics and therapists to administer it. Anyone over the age of 21 would qualify to take psilocybin mushrooms with a facilitator who underwent a training program. The initiative would also legalize the production of psilocybin for these clinics.
The effort is being led by therapists Tom and Sheri Eckert of the Oregon Psilocybin Society. "We hope that it will take what's being done underground and give it a place," Sheri says. "This initiative would allow for people who are currently doing this work in a way that is jeopardizing their careers or their safety or their own freedom to step into the light to become a licensed practitioner."
The Oregon initiative will be finalized in the coming months to prepare for signature gathering. The Eckerts are determined to draft something that has a chance of winning. They've been working with state officials, the legislative council, and Anthony Johnson, who helped frame the initiative to legalize marijuana in Oregon.
If successful, the initiative would also reduce the penalty for psilocybin possession from a misdemeanor, where it now stands, down to a violation which—similar to the Denver initiative—would become the lowest enforcement priority and only require a citation. Efforts are also currently underway to get a psilocybin decriminalization initiative on the California ballot in November.
Source:
https://herb.co