Cannabis banking is such a rarity, a Nevada business paid $2 million in tax to IRS using $20 bills!
In 2018, California raked in $2.75 billion in cannabis sales. Elsewhere in the country, states like Colorado and Washington were bringing in $1.56 bn and $1 bn, respectively. Clearly, cannabis is a multibillion dollar industry, which consequently pays millions of dollars in taxes to the IRS. Yet, the majority of cannabis businesses in the US are without legitimate banking opportunities. It appears that as much as the federal government is eager to collect taxes from them, they are not as eager to implement mechanisms to protect banks attending to cannabis businesses.
As a result, most banks simply won't run the risk of taking a cannabis banking client. As a result, these businesses become purely cash-run – "mattress stash" business. This exposes them to risk of robbery. Furthermore, they're denied access to financial instruments such as loans and overdraft facilities offered by traditional banks, perks afforded other legitimate businesses.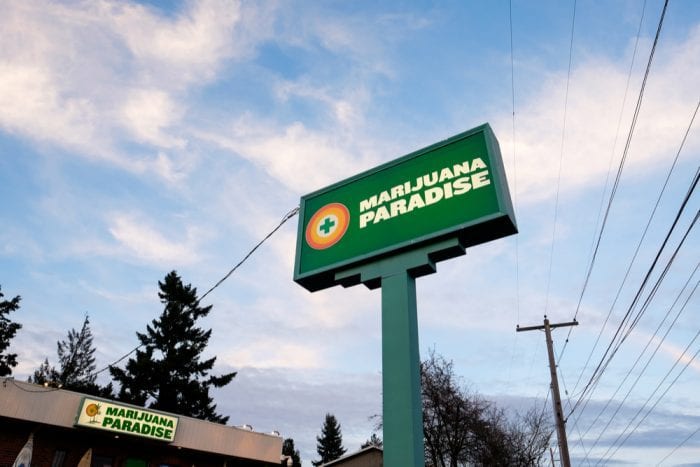 Medical cannabis is legal in 33 states and Washington, DC, while recreational cannabis is legal in nine states (at the time of writing). As the state governments have moved to legalize cannabis and allow cannabis businesses to legally operate within state boundaries, the federal government has maintained a rigid stance on the matter by maintaining the schedule 1 classification. What this means is that in the eyes of federal law, medical cannabis is at par with narcotics such as heroin and cocaine.
Understanding the Flow of Green
California legalized medical cannabis in 1996, and followed up with recreational cannabis in January 2018. Since that time, business has boomed. Yet, even with the mountains of cash generated by the cannabis industry, most traditional financial institutions want nothing to do with them because of the federal classification.
So far, only five credit unions, including one in Santa Cruz and another one in Santa Rosa, are open to working with cannabis businesses. And, perhaps unsurprisingly, these five "cannabis banking institutions" have incredibly long waiting lines. While the average retail shop in California can open a bank account in less than three days, it takes weeks or even months for a cannabis shop. Most don't bother, and the vulnerability of a cash economy for cannabis continues.
Forced Cash Economy of Cannabis Banking
In this cash economy, large amounts of money have to change hands on a daily basis. Retail dispensaries are not even able to allow credit card payments. Customers must pay dispensaries in cash who in turn pay in cash for supplies, equipment, and labor as well. And it doesn't end there. The IRS then receives millions of dollars in cash for taxes. For instance, one Nevada medical cannabis dispensary recently had to pay $2 million to IRS for taxes in $20 bills!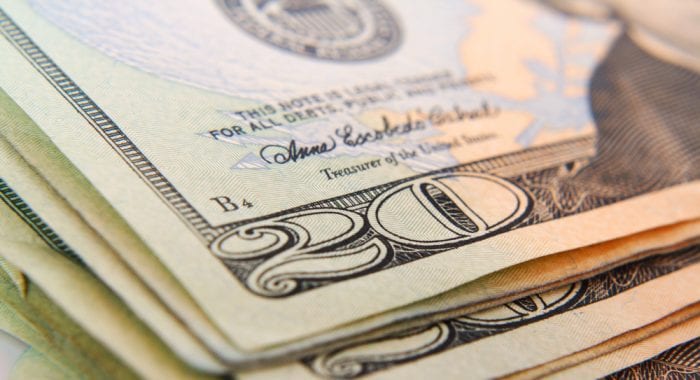 Financial institutions are not to blame for this nightmare. After all, they're also trying to protect their business. While cannabis remains illegal under federal law, financial institutions stand the risk of prosecution from the U.S Department of Justice if found to be facilitating federally criminalized cannabis businesses even if those businesses are legal in their state.
The Cole Memo for Cannabis Banking
Under the Obama administration, Deputy AG General James Cole issued a memo termed the "Cole Memo" intended to protect financial institutions that serve registered cannabis businesses. Banks in legalized states conduct regular audits and to declare every cannabis business that they were transacting with. These cannabis banking institutions also had to verify that their cannabis clients were state licensed and registered.
Unfortunately, the Cole Memo was withdrawn by AG Jeff Sessions, leaving cannabis businesses out in the cold once more. And money laundering allegations have hefty consequences. So, most financial institution aren't willing to engage with cannabis businesses without protection from the federal government. If financial institutions agree to undertake this risk, the bank slams cannabis businesses with hefty fees. These, in turn, are passed onto customers.
Return to the Mattress Stash?
On any random street corner in San Jose and Bay Area, armored vehicles transporting cash are spotted daily. Armed young men get out of the cars to make or receive payments. Then, they speed off to hide outs where they will sort the money, double count it, remove counterfeits, and probably "stash it in a mattress" until they need to make the next payment.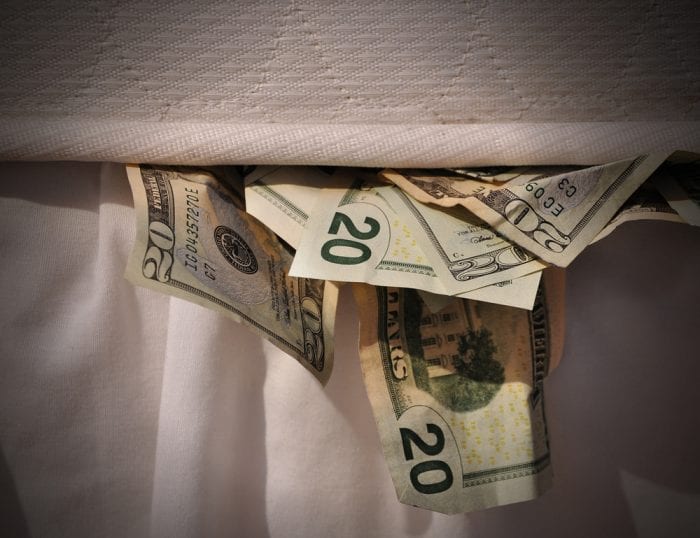 Remember: It's not just the cannabis businesses losing out in this equation. "Mattress stash money" means less money in circulation in the legal financial economy. In other words, less money to provide loans for other businesses. The other implication is that cannabis businesses cannot list on NYSE or NASDAQ, denying Americans the chance to invest in these cash intensive stocks. Consequently, some American registered cannabis businesses have turned to the Canadian stock exchange.
Cannabis Banking Remains a No Go
American banks must file a suspicious activity report for every transaction involving cannabis. This is not just for cannabis businesses, either. Banks file these reports for every business or service provider interacting in any way with cannabis businesses. The bank must prove that every deposit is legitimate. Sometimes this means having to install seed to sale tracking systems. This definitely pushes the cost of dealing with cannabis clients through the roof, to a point of being prohibitive. The red tape is insurmountable.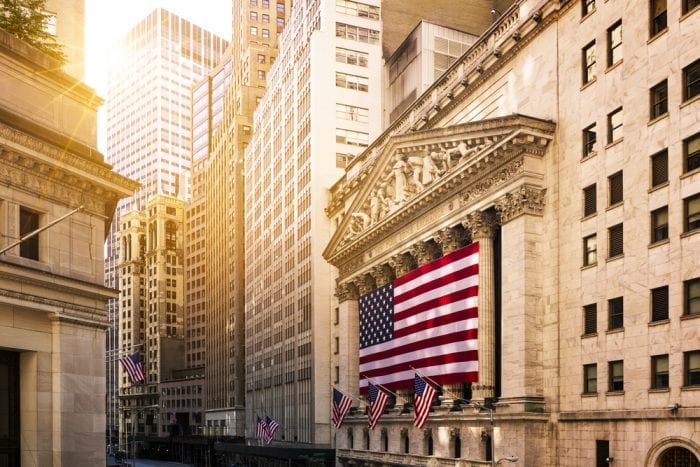 Federal Reserve Chairman Jerome Powell agreed that the current gap between federal government and state cannabis laws is putting federally chartered banks in a difficult position. It would be best if the federal government would either rescind on scheduling cannabis. Alternatively, they should set out clear laws that protect financial institutions from cannabis-related prosecutions in legalized states.
After all, at the end of the day, the whole US economy is bearing the brunt.